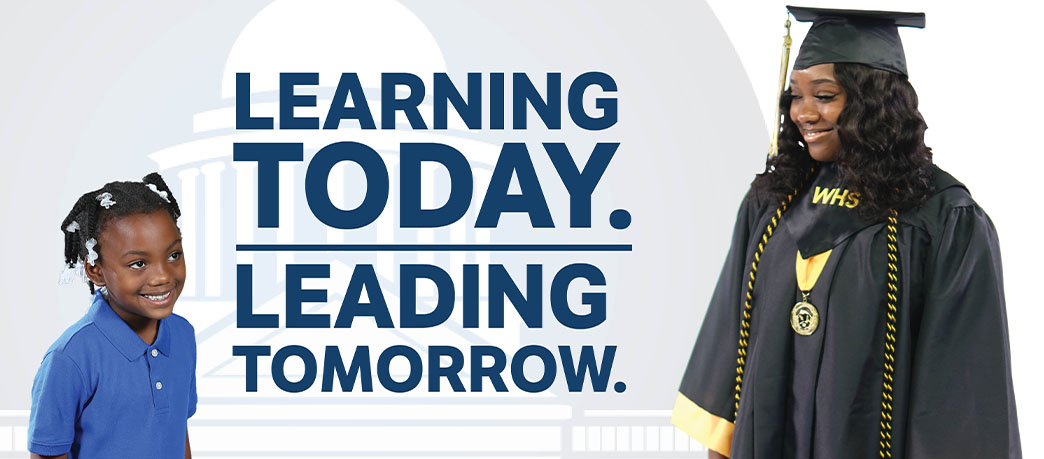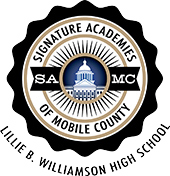 Williamson High School's academies are:
Academy of Maritime- Signature Academy
Academy of Engineering- Signature Academy
Academy of Entrepreneurship- Signature Academy
Academy of Faulkner Career Tech Center
Mission Statement: To graduate students who love learning, take pride in community, and pursue their full potential.

Vision Statement: To prepare students to graduate and enter the workforce or college, as literate, responsible, and productive citizens.
\
Williamson High School
1567 East Dublin Street · Mobile, Alabama 36605
Phone: (251) 221-3411 · Fax: (251) 221-3414
Kirven Lang, Principal
Principal Message
Williamson High School & Middle Grades Preparatory
Welcome to Lillie B. Williamson High School; the place where stars are born, and champions are made! As we begin the start of a new school year, we strongly recommend that all students and staff "Keep Learning".
Our focus this school year is to "Invest In a Better Future" by reading more. All students and staff should practice reading daily by dedicating at least one-hour per day to reading. You should read ten books of your choice during the school year. A book is considered 100 pages. So, if you read a book that has 300 pages, it will count as three books.
If we are going to make changes (real changes) in this world, it must be led by the ones who really need it. That change must begin in the schools, because the future of our country will be determined by what happens in the schools. So, I challenge each one of you to lead by example. "Invest in a Better Future" by READING MORE!
Respectfully yours,
Kirven R. Lang
Principal
"A Mind Is a Terrible Thing to Waste but a Wonderful Thing to Invest In." UNCF